Treatment For Non-Proliferative Retinopathy
Non-proliferative Diabetic Retinopathy in California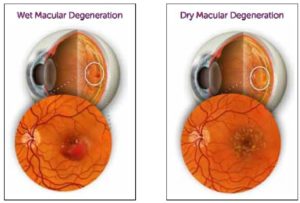 When you are concerned about the effects of diabetes on your body, you may be unaware that it can cause non-proliferative retinopathy. Diabetes can wreak havoc on areas of your body, including the small blood vessels that are in your retina. When these blood vessels experience damage, they can cause you to start losing your vision. If you are in the early stages, it is called non-proliferative diabetic retinopathy. At any point that you begin experiencing problems with your vision while also suffering from diabetes, you want to schedule an eye appointment with your eye specialist as soon as possible. 
What symptoms should you be looking out for? 
Although you may want to seek help when you experience any kind of changes to your vision, there are certain symptoms you can make note of if you have diabetes. If you think you may have non-proliferative diabetic retinopathy in California, you should look for symptoms like:
Having blurred vision

Noticing floaters in your eyes or seeing spots

Having a hard time seeing at night

Noticing an empty spot in the middle of your line of sight
Any changes to your vision can be scary, especially when you already suffer from health problems related to your diabetes. The best action is both preventative and comes with speaking with a specialist. 
What kind of treatment options are there? 
If your eye specialist, like an eye specialist from Retina Associates of Orange County, has diagnosed you with non-proliferative diabetic retinopathy, you may only be experiencing mild symptoms. Your doctor can help you by:
Encouraging you to maintain a healthy diet

Helping you control your blood pressure

Prescribing certain medication

Encouraging you to stay active
Although these may seem simple, when you are in the early stages of this disease you may have limited options regarding treatment. If your symptoms start to worsen, you should speak with your doctor about different treatment options. 
What happens if this turns into proliferative retinopathy? 
If your symptoms begin to worsen, your eye specialist may want to test you for proliferative retinopathy. It is possible to help your symptoms with certain laser treatments. This kind of treatment can help when you are experiencing leaking from the blood vessels in your retina. 
What steps should I take?
If you are experiencing vision problems and suffer from diabetes, do not wait any longer to get the help you need. Reach out to a local eye specialist to learn more about the treatment options for your non-proliferative diabetic retinopathy.